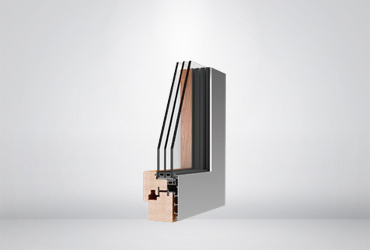 The SC ZERO 78 mm profile is equipped with an innovative frame that does not need to have a built-in seal on four sides, but guarantees perfect watertightness and reduces production costs.
This window system disappears inside the wall opening and ensures complete brightness of the interior.
SC ZERO profile is an ideal window for all objects that require a minimalist design with great aesthetic effect.
Soft wood: Uf = 1.2 W / m2K
Hardwood: Uf = 1.5 W / m2K